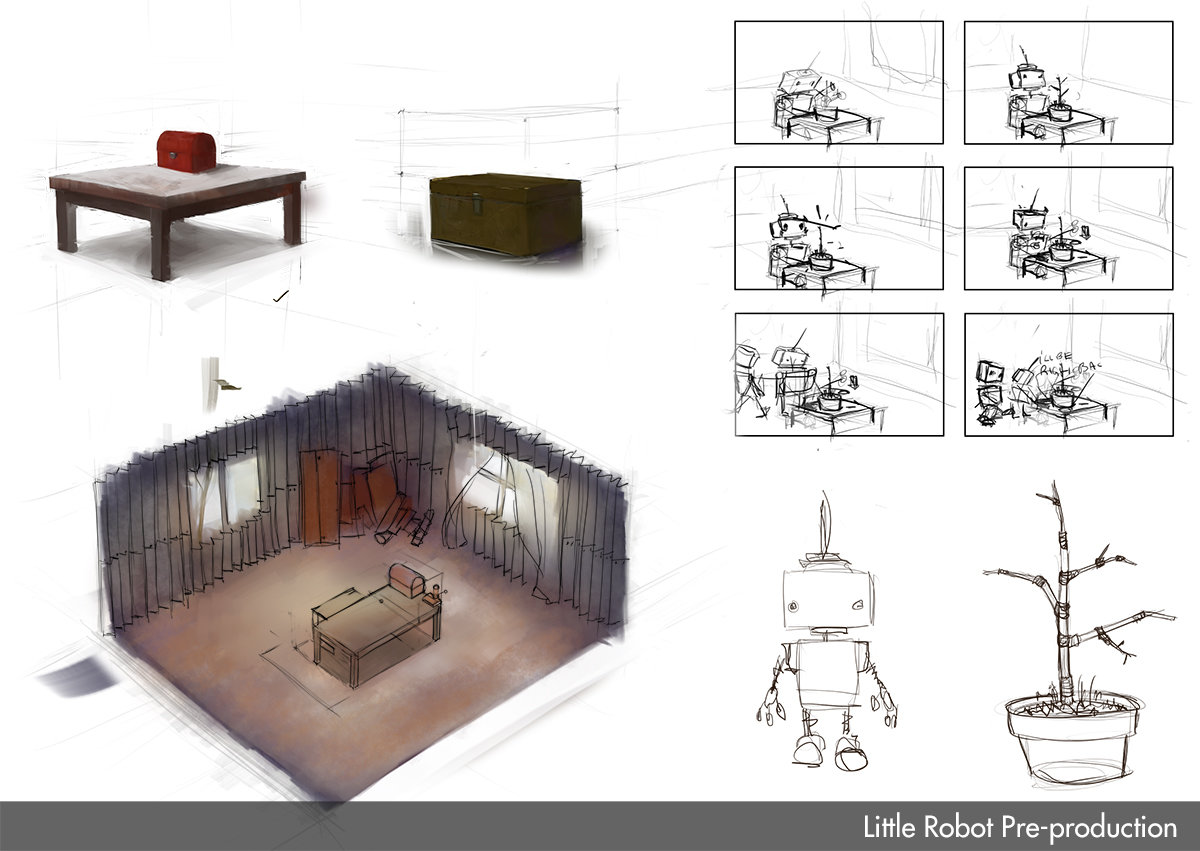 Sketches and ideas for the set.
A still from my 10 second short that I created while in school. The 10 second short will be shown within my demo reel which can be found here:
https://samuelwilton.artstation.com/resume
Character not designed by me but found on Etsy:
https://www.etsy.com/listing/81384531/forgotten-robot-w73?ref=cat1_gallery_34
I did make some changes to the initial design though.