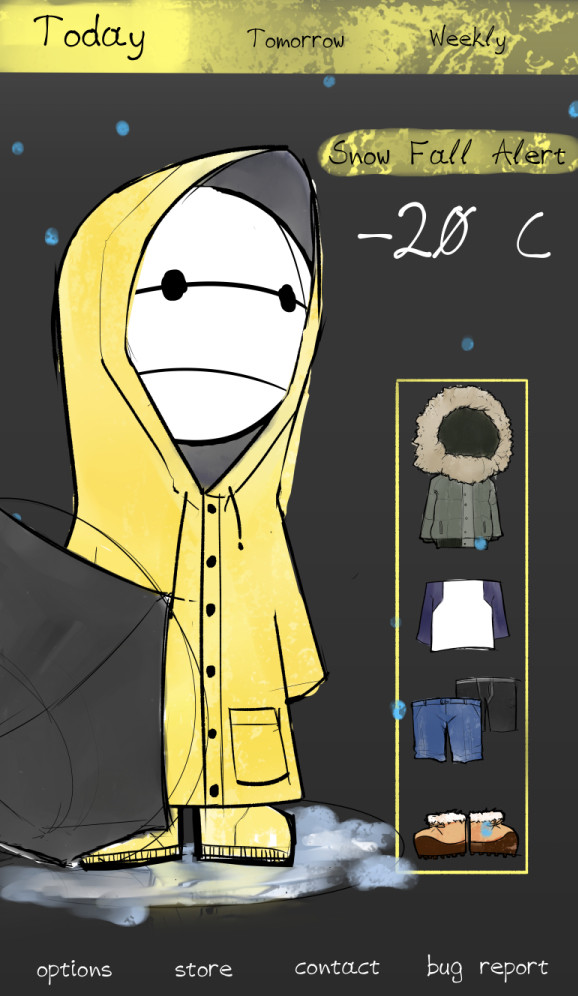 Demonstration of a weather change. Weather effects in background and a little in the foreground.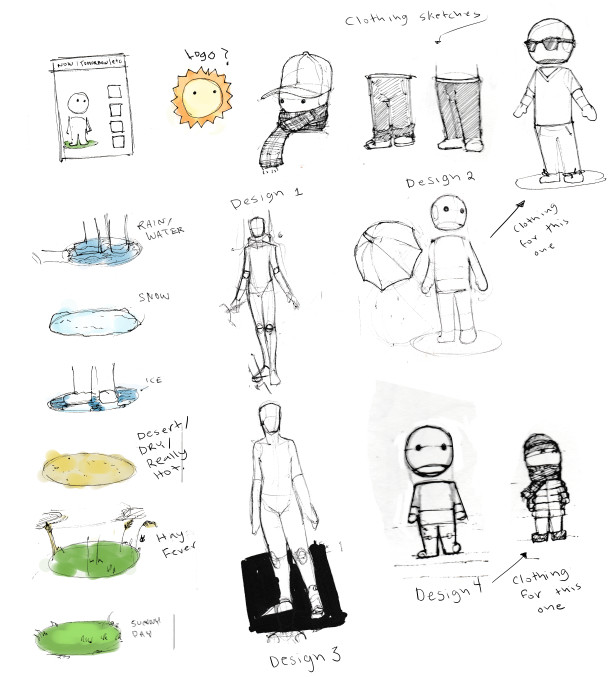 Some of the initial designs.
Freelance project I worked on for a weather app. The UI has since been changed since I worked on it but the app is still worth a try! IOS only!
iTunes link:
https://itunes.apple.com/us/app/adapt-clothing-suggester-service/id1102254332?mt=8